Looking for Employment in the Healthcare Field?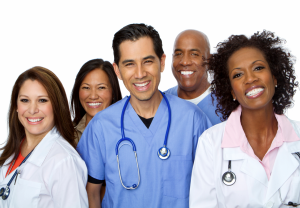 Today our focus on preventing disease, illness and injury is just as important in the quest for good health as the necessity to diagnose, fight and treat illness. And our Best Health Care Jobs of 2015 reflect the malleable shape of the sector: There are the health care practitioners, support staff and even those in personal care like massage therapist. The Bureau of Labor Statistics predicts the most employment growth by 2022 will be among health care support jobs, such as diagnostic medical sonographers and physical therapist assistants.
Career Placement and Retention Rates
Life-Line Med Training has a strong commitment of promoting the development of future leaders and healthcare professionals with skills that distinguish them in the global markets. Through workshops and other activities of interest, students are exposed to choices that promote self-reflection and recognition of individual strengths and career skills. You can review our Gainful Employment Disclosure here.
Life-Line Med Training annually evaluates the retention and placement rates.
The corresponding rates for the 2014-2015 periods are as follows:
Retention Rate 90.90%
Placement Rate 100%
The corresponding rates for the 2015-2016 periods are as follows:
Retention Rate 100.00%
Placement Rate 92.3%
The corresponding rates for the 2016-Current periods are as follows:
Placement Rate 83.3%
Passing Rate  through NHA for Diploma Programs 95.00%
---
Student Placement Rates Per Program 2015-2016
Clinical Medical Assistant – 100%
Medical Billing and Coding – 88.88%
Electrocardiograph Aide (EKG Technician) – No data
Home Health Aide – No data
Patient Care Technician – 83.33%
Phlebotomy Technician – No data
Massage Therapy – 100%
---
Student Placement Rates Per Program 2016-2017
Clinical Medical Assistant – Active Students Pending Graduation
Medical Billing and Coding – Active Students Pending Graduation
Electrocardiograph Aide (EKG Technician) – No data
Home Health Aide – No data
Patient Care Technician – 100%
Phlebotomy Technician – No data
Massage Therapy – 75%
---
Here are a few organizations that hire our graduates: