Student Candidate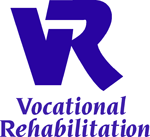 Vocational Rehabilitation (VR) is a federal-state program that helps people who have physical or mental disabilities get or keep a job. VR is committed to helping people with disabilities find meaningful careers.
Their Mission is "to help people with disabilities find and maintain employment and enhance their independence." Their Vision is "to become the first place people with disabilities turn when seeking employment and a top resource for employers in need of qualified employees."
Complete the form below and a Life-Line Med Training representative will contact you soon to discuss your options. You may also contact Raul San Jose, Life-Line Med Training Vocational Rehabilitation Advisor.